Don't Let Package Thieves Haunt Your Halloween: Large Package Drop Box Solutions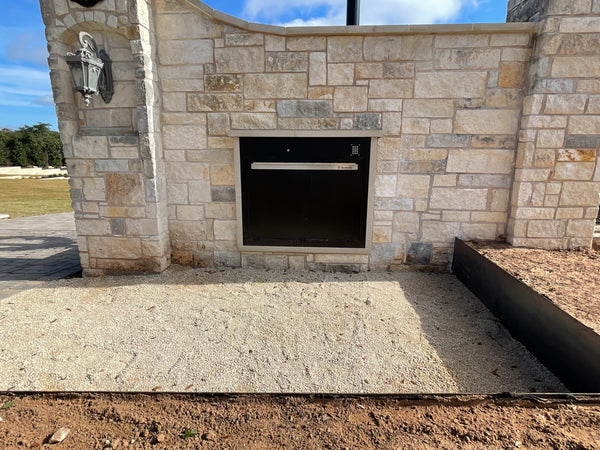 Halloween is a beloved holiday filled with costumes, decorations, and sweet treats. Whether you're preparing for an epic costume party or creating a spooktacular front yard display, you've probably ordered various items online to make your Halloween festivities memorable. However, the excitement of receiving Halloween packages can quickly turn into a nightmare if they fall victim to package theft. In this blog, we'll explore the challenges of package theft during Halloween and offer tips to secure your Halloween deliveries, including the use of large package drop boxes.
The Challenge of Halloween Package Theft
Halloween package theft is a growing concern, especially with the increase in online shopping and home deliveries. Here are some reasons why your Halloween packages might be at risk:
Increased Package Volume:

As Halloween approaches, online orders for costumes, decorations, and candy surge. This high package volume provides more opportunities for thieves to target your deliveries.

Valuable Contents:

Halloween merchandise can be expensive, especially high-quality costumes and elaborate decorations. Thieves are drawn to packages they suspect contain valuable items.

Festive Decorations:

Eye-catching Halloween decorations often signal to thieves that your home may be a prime target for package theft.

Anonymity of Costumes:

Halloween costumes can provide cover for thieves looking to blend in with the crowd while lurking around neighborhoods.

Darker Nights:

With daylight hours decreasing in the fall, the cover of darkness can aid package thieves in their activities.
Tips to Secure Your Halloween Deliveries
Protecting your Halloween deliveries requires vigilance and a proactive approach. Here are some tips to ensure your packages arrive safely:
Track Your Deliveries:

Use package tracking services to monitor the delivery status of your packages. This helps you know when to expect them.

Require a Signature:

Whenever possible, request that your packages require a signature upon delivery. This ensures they won't be left unattended on your doorstep.

Secure Delivery Location:

Consider designating a more secure delivery location, such as a side door, garage, or even a neighbor's house. Let your delivery provider know about this arrangement.

Use Smart Lockers:

Some areas offer secure lockers where your packages can be delivered. You can then access them with a code or key card at your convenience.

Home Security Cameras:

Install security cameras to deter thieves and monitor your property. Visible cameras can act as a powerful deterrent.

Large Package Drop Box: Consider investing in a large package drop box. These secure receptacles are designed to accept packages of various sizes, keeping them safe until you retrieve them.
The Benefits of a Large Package Drop Box
Large package drop boxes are an excellent addition to your Halloween package security plan. Here's why they can make a difference:
Package Size:

These boxes are designed to accommodate packages of various sizes, including those containing costumes and decorations.

Secure Storage: Large package drop boxes are typically made of sturdy materials with locking mechanisms, ensuring the safety of your deliveries.
Weather Protection:

They provide protection from the elements, keeping your Halloween items safe from rain or snow.

24/7 Accessibility:

Most large package drop boxes allow you to retrieve your packages at any time, ensuring convenience.

Peace of Mind:

Knowing that your Halloween packages are securely stored until you collect them will give you peace of mind during this holiday season.
Halloween is a time for fun, creativity, and celebration, but the excitement can quickly turn into disappointment if your Halloween packages fall victim to theft. In this blog, we discussed the growing challenges of package theft during Halloween, where valuable items and eye-catching decorations make easy targets. To ensure a safe and worry-free Halloween, we shared valuable tips for securing your deliveries, such as tracking, requiring signatures, and using large package drop boxes. By taking these proactive steps, you can protect your costumes, decorations, and candy, ensuring they make it safely to your door, and enjoy the holiday spirit without any frights. Don't let package theft spook your holiday spirit; take control of your deliveries and enjoy a worry-free Halloween!