Box Sentinel Letter Slot: The Ultimate Column Mount Mailbox Solution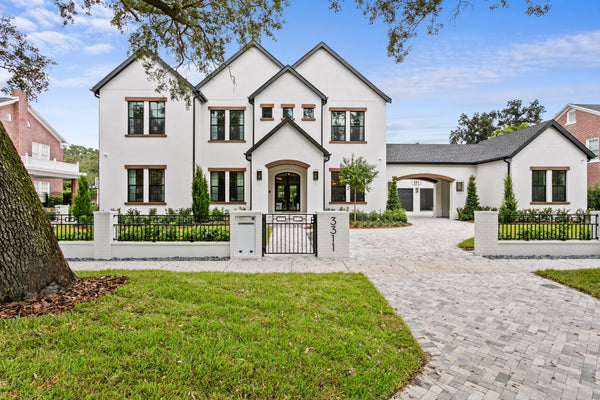 In our modern lives, convenience reigns supreme, especially when it comes to managing our mail and packages. Homeowners are constantly seeking innovative solutions to streamline their routines and simplify the process of receiving deliveries. If you're tired of having to step out onto the street or keep your gate open for package deliveries, the Box Sentinel Letter Slot is the perfect answer to your needs. This column mount mailbox offers a unique dual-door functionality that not only enhances your convenience but also ensures maximum durability and security, making it a top choice for homeowners.
The Dual Door Functionality: Keeping You Safe and Convenient
One of the standout features of the Box Sentinel Letter Slot is its dual-door functionality. This unique design ensures that you never have to step out onto the street or leave your gate open for packages again. Let's dive into how this innovation works and the benefits it offers:
Ultimate Safety:

The primary goal of the dual door functionality is to keep homeowners safe. The larger door facing the street provides a secure location for postal workers to deliver your mail without the need to enter your property. This means you can maintain your privacy and safety while still receiving your mail effortlessly.

Convenient Package Delivery:

The smaller, homeowner-facing door is where the magic happens. It allows for easy access to your mailbox's interior, where your packages are stored securely. With this feature, you can retrieve your packages without having to open your gate or step out onto the street. It's like having a mini post office right at your front door!

Patented Package Transfer Internals:

The Box Sentinel Letter Slot

 takes package delivery to the next level with its patented package transfer internals. This system ensures that your packages are safely stored and easily retrievable with the the security code.
Durability That's Second to None
Apart from its innovative dual door functionality, the Box Sentinel Letter Slot boasts incredible durability, ensuring that it can withstand the test of time and harsh environmental conditions:
Premium Materials: These mailboxes are constructed from 1/8-inch aluminum and stainless steel, offering maximum strength and resistance to the elements. This not only ensures longevity but also guarantees the mailbox's load-bearing capabilities within masonry finishes.
In conclusion, the Box Sentinel Letter Slot
 is a game-changer in the world of mailbox design. Its dual-door functionality, patented package transfer internals, and exceptional durability make it a standout choice for homeowners who prioritize convenience, security, and style. Say goodbye to the hassle of venturing into the street to collect your mail and packages and hello to a smarter, more convenient way to manage your deliveries. Whether you live by the ocean or in a salt-prone region, this mailbox is built to last and ensure that your deliveries arrive safely at your doorstep. Upgrade your home today and experience the future of mailbox technology with the Box Sentinel Letter Slot
.