How To Keep Packages From Being Stolen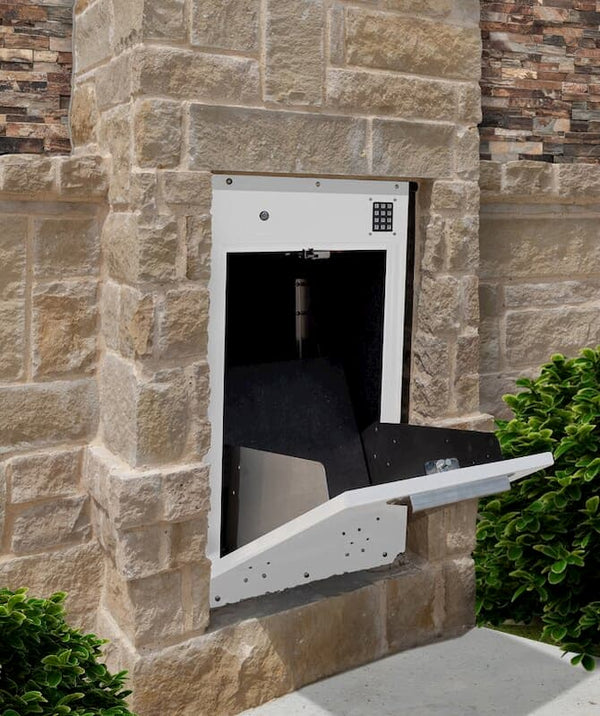 It happens all the time, especially around the holidays: "porch pirates" cruise around neighborhoods in search of packages left on front steps by UPS, FedEx, or USPS. These thieves then take the packages without even knowing what's in them. It could be a book you've been waiting to read, or a priceless photo album from a relative—either way, it's unlikely you'll get it back. This can be especially frustrating when you know it's something that the thief doesn't want or care about, but it holds immense value to you.
In a 2019 survey by CR Research, 36% of respondents had had a package stolen, and 44% of those people had had a package stolen more than once (source: crresearch.com) With numbers that high, it seems like the question is no longer "Will I become a victim of package theft?" but rather "When?"
So how do you keep your packages safe? Here are a few tips on how to keep packages from being stolen.
Track your package – This might seem like an obvious step, but knowing what day your package is set to arrive makes it easier to plan to be around at or right after its delivery time. However, your tracking information will often provide nothing more than the expected day of delivery, which can mean a 12-hour window—not very realistic to plan your day around. Many shipping companies such as UPS, FedEx, and DHL offer package tracking updates by text or email. However, these extra services often require a certain account that comes with a monthly fee, and even when you know exactly when your package has been delivered, you can't always drop everything you're doing to rush home and get it.
Invest in a security camera – You may have seen doorbell or porch security cameras in others' homes, or perhaps even footage posted to social media of package thieves that was taken on one of these security cameras. That simple fact should tell you what you need to know about the effectiveness of security cameras in stopping porch pirates. A camera trained on your front door may help deter someone looking to steal a package, however anyone with a simple face covering will be impervious to the threat of the camera, and even those who are caught on camera without a face covering are only in trouble if they're caught—which only 11% of respondents reported was the case in the CR Research survey. Simply put, a security camera may provide peace of mind and act as a deterrent, but it cannot prevent package theft.
Have your packages sent to an authorized retailer or Amazon locker – This option is becoming more prevalent, as shipping companies partner with brick-and-mortar stores to serve as package pickup locations. For example, FedEx offers delivery to FedEx Ship Centers, Office Depot, Office Max, and even Walgreens or Albertsons or Kroger grocery stores. Amazon Hub Lockers allow you to ship your package to a locked box in a public location that only you can access. These options can help ensure the safety of your packages, but they involve a significant amount of extra work on your part. For starters, every carrier has their own package pickup network, i.e., UPS won't deliver to Walgreens. Furthermore, picking up your packages from these locations can add an extra errand to your day if you weren't planning on going there anyway, and you have to retrieve your packages during business hours and quite possibly wait in a line at the customer service desk.
Provide the shipping company with instructions – UPS, FedEx, DHL, and others allow you to leave instructions for your delivery driver (such as "leave the package at the back door."), however this service typically costs extra and drivers don't always follow the instructions. This leaves your packages susceptible to thieves. Services such as Amazon Key allow drivers to leave packages inside of your home or car, but are only offered on Amazon purchases and, well, require you to allow a stranger into your home or car. This could be a solution, depending on your comfort zone, but it won't help keep your non-Amazon packages secure.
Get an anti-theft mailbox – This is by far the safest and simplest solution. Theft-proof locking mailboxes and parcel safes allow drivers to leave your packages in your mailbox but keep thieves out. You have peace of mind knowing that your shipment is sitting in a secure steel box at your home and you can get it at your convenience—no extra errands, no chance of error, no refreshing your tracking information page every 15 minutes.
Hopefully these methods have given you some insight on how to keep your packages from getting stolen, so choose the ones that work for your home, budget, and desired security and start protecting your mail.