Secure Deliveries with the Through the Wall Parcel Drop Box: A Customer Story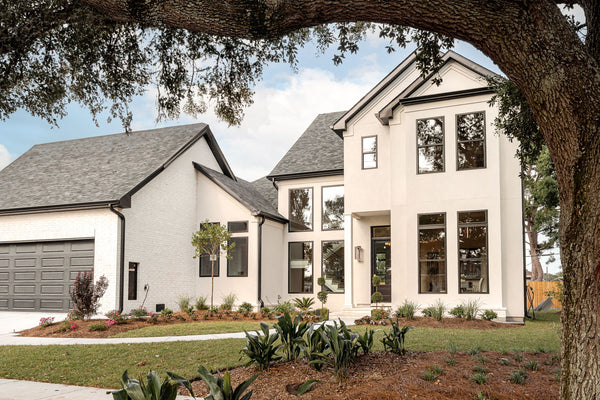 In today's fast-paced world, the convenience of online shopping has become an integral part of our lives. We can order almost anything we desire with just a few clicks, and it magically appears on our doorstep. But with the convenience of online shopping comes the anxiety of ensuring that our packages are safe and sound until we can retrieve them. For many, the fear of porch pirates or unpredictable weather can cast a shadow on this convenience.
In this blog, we want to share a heartwarming customer story that highlights how MB Sentinel's through the wall parcel drop box brought immense relief to one customer during a crucial moment. It's a story that underscores the importance of innovative solutions for package delivery in today's world.
The Customer's Predicament
Meet Sarah, a loving daughter who had meticulously planned a surprise gift for her mother's upcoming birthday. Sarah had chosen a rare and valuable antique vase, which she knew her mother would cherish forever. She ordered it online, excited to see the joy on her mother's face when she received it.
However, there was a slight hiccup in Sarah's plan. She had scheduled the delivery for the exact week when she and her family would be on a much-awaited vacation. With no one at home to receive the precious gift, Sarah's anxiety began to mount. She worried about porch pirates or even the unpredictable weather ruining her surprise.
Discovering Our Through the Wall Parcel Drop Box
When Sarah stumbled upon MB Sentinel innovative through the wall parcel drop box, she quickly realized that it could be the solution to her delivery dilemma. This through the wall parcel drop box is not your ordinary mailbox; it's a state-of-the-art system designed to ensure the secure receipt of your packages, making it one of the safest mailbox models on the market today.
Why Our Through the Wall Parcel Drop Box Stands Out:
Size and Accessibility:

The 14 x 28-inch wall opening is strategically designed to accommodate packages of various sizes. Whether you're receiving small parcels or larger boxes, this drop box can handle them all with ease.

Equipped with a roller bottom door, it effortlessly moves packages through walls, eliminating the need for awkward maneuvering or package cramming.
Insulated Door for Energy Efficiency:

The K-Flex 2-inch insulated door isn't just about security; it's also about maintaining the energy efficiency of your home. It helps in regulating indoor temperatures, ensuring that your heating and cooling systems don't work harder than they need to.

Secure Digital Locking Mechanism:

The 4-6 digit keypad controller is your key to unlocking the door. It's a straightforward process - enter your unique code, open the door, and place your packages inside. This digital locking system is not only user-friendly but also highly secure, offering peace of mind that your deliveries are protected.

Stainless Steel Electronic Rotary Latch:

Your packages are safe and sound with our top-quality stainless steel electronic rotary latch. It's designed to withstand the elements and potential tampering, ensuring that your deliveries stay protected until you retrieve them.

Perfect Complement to Our Conveyor Ramp:

For added convenience, our through the wall parcel drop box works seamlessly with our 3-foot conveyor ramp. This combination streamlines the delivery process, allowing packages to move smoothly from the delivery person's hands into the safety of your drop box.
Our through the wall parcel drop box is designed to securely receive packages without exposing them to potential theft or harsh weather conditions. It can be installed in any exterior wall, blending seamlessly with the aesthetics of the home. It's a true game-changer for anyone who frequently receives packages.
Sarah decided to invest in this ingenious solution, hoping it would safeguard her mother's precious gift. She scheduled the installation just in time for her vacation.
The Gift That Remained Safe
As Sarah and her family embarked on their vacation, they couldn't help but wonder if the gift would make it to their home safely. With the through the wall parcel drop box in place, they had taken every precaution possible.
To their delight, when they returned from their vacation, the first thing they checked was the drop box. Inside, nestled securely, was the antique vase, wrapped carefully just as it had been when it left the seller's hands. Sarah couldn't have been happier. Her mother's birthday was just around the corner, and the surprise remained intact.
Conclusion
Sarah's story is a testament to the peace of mind that our through the wall parcel drop box can provide. In a world where doorstep deliveries are the norm, ensuring the security and convenience of these deliveries has become paramount. Our through the wall parcel drop box is a testament to innovation in this field. It's not just a mailbox; it's a solution that simplifies your life, protects your valuable items, and provides peace of mind.
It goes beyond mere convenience; it's about protecting what matters most to you. In today's world, where the convenience of online shopping is undeniable, it's crucial to have reliable solutions to ensure the safety of your deliveries.
If you've ever worried about porch pirates or the unpredictable elements ruining your precious packages, consider investing in a through the wall parcel drop box. It's a small addition to your home that can make a world of difference in your peace of mind. Just like Sarah, you can rest assured that your packages are in safe hands when you choose our through the wall parcel drop box. It's not merely a mailbox; it's a gateway to a worry-free, convenient, and secure delivery experience. If you're ready to upgrade your package delivery game, consider investing in this top-quality solution. At MB Sentinel, we're here to make your life easier and stress-free, one package at a time.
At MB Sentinel, we take pride in offering innovative solutions that make your life easier and stress-free. If you're interested in learning more about our through the wall parcel drop boxes or other products designed to simplify your life, please don't hesitate to reach out. We're here to help you protect what matters most.
With our through the wall parcel drop box, you can be the hero of your own story, just like Sarah.