The Commercial Drop Box: Revolutionizing Business Efficiency and Cost Savings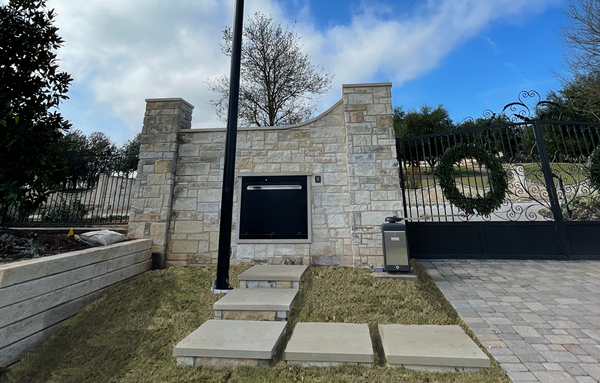 In today's fast-paced business environment, efficient and secure delivery of important packages is crucial. Traditionally, businesses relying on AOG (Aircraft on Ground) MRO (Maintenance, Repair, and Operations) or similar jobs have faced the challenge of dedicating personnel solely to wait for deliveries. However, with the advent of the commercial drop box, businesses can now eliminate the need for someone to wait for deliveries and ensure the security and timely delivery of packages around the clock. In this blog post, we will explore how a commercial delivery box can make jobs like AOG MRO more efficient, save money for businesses in the long term, and discuss the outstanding features of this innovative product.
Enhanced Capacity and Design:

The commercial drop box offers an impressive capacity, effectively doubling that of standard parcel safes. Its patented finger bottom design ensures that parcels are lifted up and out when the door is opened, allowing for easy retrieval. This feature enables the drop box to accommodate a higher volume of deliveries, making it an ideal solution for businesses with multiple packages.
Speed Limiters for Safe Operation:

To ensure the safe and seamless operation of the drop box, speed limiters assist the door when opening and closing. These limiters prevent any sudden movements that could potentially damage packages or cause injuries, providing peace of mind and reliability in every transaction.
Suitable for Multiple Deliveries:

The commercial drop box is specifically designed to handle multiple deliveries efficiently. With its generous capacity, businesses can receive and store numerous packages without worrying about running out of space. This feature allows for a more streamlined delivery process and eliminates the need for constant monitoring by an employee.
Keypad Access Controls for Top Security

Security is a top priority when it comes to commercial deliveries. The drop box is equipped with keypad access controls, ensuring that only authorized personnel can open the box and retrieve packages. This feature minimizes the risk of theft or unauthorized access, providing a secure environment for valuable items.
Convenient Interior Cabinet Light:

To enhance usability and convenience, the drop box is equipped with an interior cabinet light that automatically turns on when the door is opened. This feature allows recipients to easily locate their packages, even in low-light conditions, further improving the efficiency of the delivery process.
Solar Power Options:

The commercial drop box also offers solar power options, making it a sustainable and eco-friendly choice. By harnessing the power of the sun, the drop box can operate without the need for an external power source. This feature not only reduces operating costs but also aligns with businesses' growing focus on environmental responsibility.

The commercial drop box represents a significant advancement in the field of package delivery and security. By eliminating the need for someone to wait for deliveries, businesses in sectors like AOG MRO can redirect their resources towards more productive tasks, leading to increased efficiency and cost savings in the long term. With features such as enhanced capacity, speed limiters, keypad access controls, interior cabinet light, and solar power options, the drop box offers a comprehensive solution for secure and efficient 24/7 package delivery. Embracing this innovative technology empowers businesses to streamline their operations, protect valuable packages, and contribute to a more sustainable future.