The Large Outdoor Drop Box: FAQs and Common Misconceptions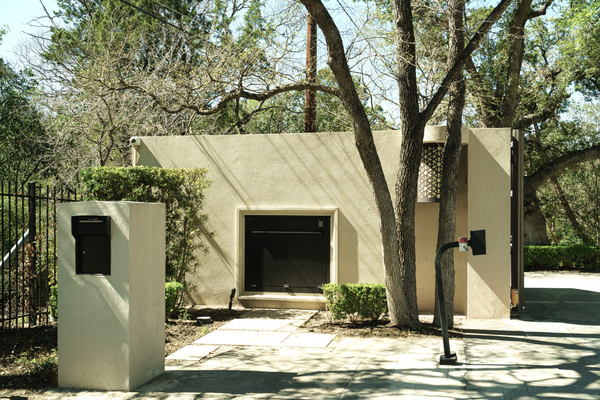 The large outdoor drop box has become a game-changer in today's fast-changing world of package deliveries and secure storage solutions. These modern devices are known for their ample storage space and clever features, making them a solution that works well for both businesses and regular people. In this blog, we'll explore large outdoor drop boxes in detail. We'll answer common questions people have about them and clear up some misunderstandings to show you all the different ways they can be helpful.
Frequently Asked Questions (FAQs)
What is a Large Outdoor Drop Box?
A large outdoor drop box is a tough, weather-resistant storage unit designed to keep packages and deliveries safe when they're delivered to your doorstep. These boxes are getting more popular because they solve some big problems in today's world.
Here's what you need to know about them:
Built to Last:

These boxes are made from sturdy materials that handle outdoor elements. Rain, snow, or extreme temperatures won't harm the packages inside.

Lots of Space:

They're large inside and can fit many packages. This is great for businesses that get a ton of deliveries or for people who get several packages.

Super Secure

: Security is a top priority. They come with keypads and strong latches to ensure only the right people can open them.

No Funny Business:

The way they're designed makes it hard for anyone to mess with them. Some, like ours, even have a cool patented feature that lifts packages when you open the door, so nothing gets stuck.

Do More Than Receive:

These boxes aren't just for getting stuff. You can also use them to send things out securely, like returns or outgoing mail.

Powered by the Sun:

Some models have solar panels to keep things like interior lights working even when it's not so sunny outside.
So, a large outdoor drop box is a super-strong mailbox that can handle many packages and keeps them safe and secure until you're ready to grab them. Whether you run a business or just want a better way to manage your deliveries, these boxes have you covered.
How Does the Finger-Bottom Design Work?
Our large outdoor drop box features a patented finger-bottom design that lifts parcels up and out when the door is opened. This design ensures that items inside the box won't get stuck or damaged when the door is opened or closed.
How Does the Keypad Access Control Work?
Keypad access control is a secure way to open the drop box. Authorized users are provided with a unique PIN code that they enter on the keypad to unlock the box and access its contents. This adds an extra layer of security to prevent unauthorized access.
Can It Handle Multiple Deliveries in a Day?
Our large outdoor drop box is designed to handle multiple deliveries throughout the day. The spacious interior allows for the accumulation of packages without the need for constant emptying.
What Happens if the Door Doesn't Close Properly?
Our drop boxes are equipped with speed limiters that assist in the door's opening and closing. This feature ensures that the door closes properly every time, reducing the risk of items being exposed to the elements or theft due to a malfunctioning door.
Is There an Option for Solar Power?
Yes, we offer solar power options for our large outdoor drop box. Solar panels can help keep the interior cabinet light on when the door is opened, ensuring visibility and accessibility even in low-light conditions.
Common Misconceptions
Misconception: Large Outdoor Drop Boxes Are Only for Businesses
While businesses can significantly benefit from large outdoor drop boxes, they are also a practical solution for residential use. Individuals who receive frequent deliveries or want a secure package storage option can install these drop boxes at home.
Misconception: Large Drop Boxes Are Not Secure
Large outdoor drop boxes are designed with security in mind. Features such as keypad access control, tamper-proof materials, and durable construction make them highly secure. Additionally, the finger-bottom design prevents tampering and keeps items safe.
Misconception: They Are Difficult to Install
While professional installation is an option, many large outdoor drop boxes are designed for easy DIY installation. Clear instructions and mounting hardware are typically included, making the process straightforward.
Misconception: They Are Only for Receiving Packages
Large outdoor drop boxes are not just for receiving packages; they are also ideal for returns. Customers can place their returns securely in the drop box for pick-up or processing, simplifying the return process for businesses.
Misconception: Solar Power Is Unreliable
Solar power options for drop boxes are designed to be reliable and efficient. They store excess energy, ensuring the interior cabinet light and electronic lock work consistently, even during cloudy days or at night.
In summary, a large outdoor drop box is the answer to secure package storage and delivery challenges. They provide the convenience and security needed to adapt to a wide range of needs, whether running a business or managing deliveries individually.
Throughout this blog, we've explored the remarkable features of these boxes, from their ample storage capacity and innovative security measures to their versatility for receiving and sending items. We've also addressed common questions and debunked misconceptions to help you fully understand their benefits.
A large outdoor drop box is the smart choice if you're seeking a trustworthy and efficient solution for managing your packages and deliveries. It's a reliable and innovative way to handle modern package handling and storage demands.