The UPS Lock Box: Box Sentinel and Box Gobbler - A Revolution in Package Management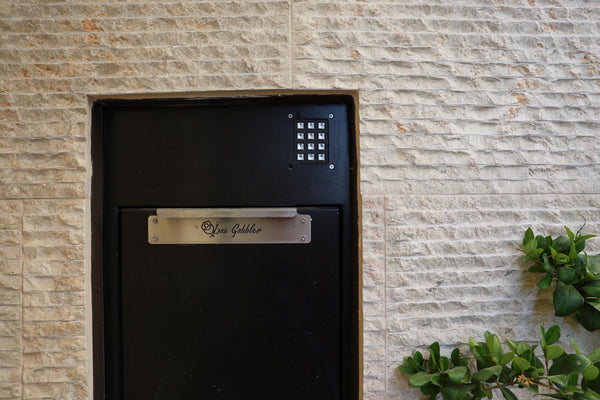 In the age of online shopping and package deliveries, the need for convenient and secure package drop-off solutions has become increasingly important. Many businesses and homeowners have faced the challenge of managing incoming packages efficiently. This is where the UPS Lock Box, including the Box Sentinel and Box Gobbler, comes to the rescue. Originally conceived as a full-service Mailbox Sentinel, these innovative units have evolved to meet the diverse needs of customers, providing a reliable and secure solution for receiving packages of various sizes.
The Birth of Box Gobbler and Box Sentinel
The UPS Lock Box concept began with the Mailbox Sentinel, a full-service mailbox system that catered to a wide range of customer requirements. However, as the demand for package-only units grew, MB Sentinel developed two distinct units to serve these needs effectively: the Box Gobbler 1428 and the Box Sentinel.
Box Gobbler 1428: A Package Management Revolution
The Box Gobbler 1428 was initially designed to meet the needs of an apartment complex, providing a secure and convenient way for multiple residents to receive their packages. However, it has found its place in various settings, from businesses to residential garages. Let's explore some of the outstanding features of the Box Gobbler:
Secure Package Management:

The

Box Gobbler

is a through-wall package safe designed to accommodate the most common-sized boxes shipped. It ensures the security of your packages, safeguarding them from theft or weather-related damage.
Effortless Package Retrieval:

The 14 x 28-inch wall opening and roller bottom door of the

Box Gobbler

makes it easy to receive packages through walls. This innovation ensures that you can conveniently access your deliveries without compromising your home's security.
Energy Efficiency:

The K-Flex 2-inch insulated door not only adds to the security but also helps maintain the heating and cooling efficiencies of your home. This thoughtful design minimizes energy costs and keeps your living space comfortable.
User-Friendly Keypad Controller:

A 4-6 digit keypad controller provides a straightforward method for unlocking the door. Simply enter your unique code, open the door, and place your packages inside. This electronic rotary latch secures the door, guaranteeing the safety of your items.
Conveyor Ramp Compatibility:

The

Box Gobbler

works seamlessly with a

3-foot conveyor ramp

, making it even easier to manage incoming packages, especially in high-traffic settings.
Box Sentinel: A Versatile Package Delivery Solution
The Box Sentinel, an evolution of the Mailbox Sentinel line, was created to cater to customers who didn't require the mailbox portion of the unit. This versatile unit has seen various applications, from serving as an after-hours pickup point for retail stores to acting as a package delivery drop box for residences that preferred to keep their pre-existing mailboxes. Here are some key features of the Box Sentinel:
Flexible Package Management:

The

Box Sentinel

can be customized to meet the specific needs of your business or residence, making it a flexible package delivery solution.
Enhanced Security:

Just like its counterpart, the

Box Sentinel

ensures secure package management with its robust security features, including a keypad controller and electronic rotary latch.
Seamless Integration:

The

Box Sentinel

can seamlessly integrate into your existing infrastructure, minimizing the need for significant changes while optimizing your package management process.
The
UPS Lock Box
, with its
Box Gobbler
and
Box Sentinel
models, is a testament to the innovative solutions available for managing the increasing volume of package deliveries. These secure, energy-efficient, and user-friendly units are transforming the way businesses and homeowners handle their incoming packages. Whether you're a community developer looking for the ideal package management solution or a resident seeking a convenient and secure way to receive deliveries, the
UPS Lock Box
is here to make your life easier.