Lock Box for Packages: Your Essential Holiday Shopping Companion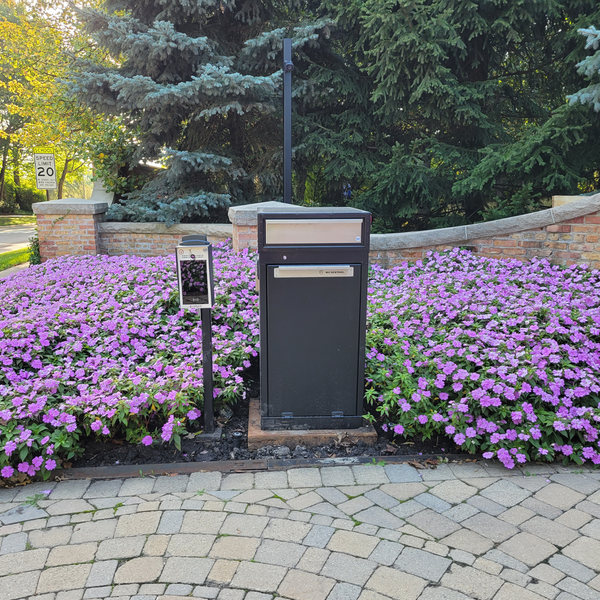 The holiday season is a time of celebration and gift-giving, but it also coincides with a surge in package deliveries. Unfortunately, this uptick in deliveries also presents an increased risk of package theft. That's where a lock box for packages comes to the rescue. In this blog, we'll explore how lock boxes provide a solution for protecting your valuable holiday presents and ensuring a stress-free shopping experience during the busiest time of the year. We'll focus on one exceptional solution: The Mailbox Sentinel, a full-service combination mailbox and package delivery box that takes package protection to the next level.
Unlocking the Secrets of The Mailbox Sentinel
The Mailbox Sentinel is not your ordinary mailbox. It's a versatile solution that combines the functionality of a traditional mailbox with a secure parcel safe, making it a fantastic choice for receiving and protecting your holiday season deliveries. Let's take a closer look at its features:
Separate Letter Drawer:

The

Mailbox Sentinel

features a letter slot that securely chutes your mail to a separate drawer located above the parcel compartment. This drawer is only accessible from the rear, ensuring your holiday cards remain safe and undisturbed.
Keypad Controller:

For added security and convenience, the

Mailbox Sentinel

is equipped with a keypad controller that locks the front door. This feature is especially useful during the holiday season when you may receive multiple deliveries from various carriers.
Patented Finger Bottom Design:

One of the standout features of the

Mailbox Sentinel

is its patented finger bottom design. This design makes it easy for delivery personnel to lift even the heaviest presents up and out of the box when either door is opened, reducing the risk of damage to your deliveries.
Spacious Parcel Compartment:

The

Mailbox Sentinel

can receive packages measuring up to 26" x 18" x 16", which covers a significant portion of packages shipped during the holiday season.
Interior Cabinet Light:

A built-in interior cabinet light illuminates when either door is opened, ensuring that you can easily access your deliveries even during the darkest winter evenings.
Separate Outbound Letter Compartment:

In addition to receiving deliveries, the

Mailbox Sentinel

also includes a separate compartment for outgoing mail, providing a comprehensive solution for all your mailing needs.
Solar Power Options:

For those who want an eco-friendly and cost-effective solution, the

Mailbox Sentinel

offers solar power options, ensuring that your lock box remains functional without the need for a power source.
Protecting Your Holiday Deliveries
Now that you're acquainted with the impressive features of the Mailbox Sentinel, let's explore how it can protect your holiday season deliveries:
Secure Package Storage:

The

Mailbox Sentinel

provides a secure and weather-resistant compartment to protect your packages from theft, tampering, and the elements. You can confidently order gifts online, knowing they'll be safely stored until you retrieve them.
Convenient Multiple Deliveries:

With its keypad controller and separate letter drawer, the

Mailbox Sentinel

accommodates multiple deliveries from various carriers, making it an ideal solution for the increased package traffic during the holiday season.



Reduce Package Theft:

Package theft is a significant concern during the holiday season, but the

Mailbox Sentinel

's secure design significantly reduces the risk of theft. The finger-bottom design also ensures that even large packages can be delivered safely.
Extended Storage Capacity:

The availability of a larger mail drawer and extra-large canvas mail bags offers added capacity for letter mail during extended periods when you're away or during the holidays when you receive more mail than usual.
Conclusion
As you gear up for the holiday season, filled with online shopping and the excitement of sending and receiving gifts, don't let the worry of package theft or weather-related damage dampen your spirits. A lock box for packages, like The Mailbox Sentinel, offers a powerful solution for ensuring a secure and stress-free shopping experience. With innovative features and a design built to protect your valuable deliveries, The Mailbox Sentinel is your holiday season guardian, providing the peace of mind you need to fully enjoy the festivities. Safeguard your packages, protect your holiday cheer, and make this season one to remember with the added layer of security provided by The Mailbox Sentinel.