Secure Your Summer Purchases with a Lockable Parcel Box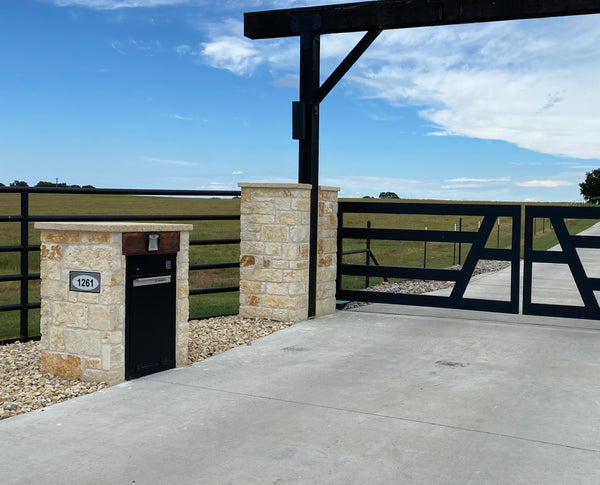 As we find ourselves in the midst of summer, numerous sales events like Prime Day, Semiannual Sales, and back-to-school shopping are in full swing.
These occasions provide exciting opportunities to purchase new technology or higher-priced items at discounted prices. However, it's essential to ensure that your valuable purchases are protected and secured until they reach your hands. This is where a
lockable parcel box
comes into play, offering a reliable solution to safeguard your deliveries and facilitate hassle-free returns. In this blog post, we'll explore the benefits and features of a lockable parcel box, ensuring that your summer shopping experience remains worry-free.
Protect Your Purchases:

A lockable parcel box serves as an effective shield against potential threats to your packages. Whether it's mischievous pets, curious passersby, or unpredictable weather conditions, these boxes provide a secure storage space that keeps your purchases safe until you retrieve them. With a lockable fence package safe, you can confidently order and receive packages while minimizing the risk of theft, damage, or unauthorized access.

Effortless Accessibility:

The lockable parcel box is designed to offer convenience and easy access to your deliveries. Its patented finger bottom design ensures that when either door is opened, parcels are lifted up and out, allowing for smooth retrieval without causing any inconvenience. The innovative keypad controller secures the front door, ensuring that only authorized individuals can access your packages. This feature is particularly useful during periods of multiple deliveries, as you can trust that your items will remain protected until you retrieve them.

Seamless Returns Process:

Returns are an inevitable part of shopping, especially when purchasing online. The lockable parcel box serves as an ideal solution for managing returns efficiently. With its secure rear door features, you can easily place return packages inside the box, ensuring they remain safe until they are collected. This eliminates the need for leaving returns unattended on your doorstep or worrying about scheduling pick-ups or drop-offs. Enjoy the convenience of a dedicated storage space for returns, streamlining the entire process.

Enhanced Visibility:

When opening the lockable parcel box, the interior cabinet light automatically illuminates, providing enhanced visibility and making it easier to locate and retrieve your packages, even in low-light conditions. This thoughtful feature ensures that you can access your deliveries conveniently, regardless of the time of day.

Solar-Powered Option:

For those looking for an eco-friendly and cost-effective solution, our lockable parcel boxes offer solar-powered options. By harnessing the power of the sun, these boxes can provide energy for the interior cabinet light and other features. 
With the rise of summer sales events and the desire to secure valuable purchases, a
lockable parcel box
is an indispensable addition to your home. By investing in a reliable and feature-rich lockable parcel box, you can rest assured that your packages are protected from pets, passersby, and the elements. Enjoy the convenience of safe access to your deliveries from the rear, streamlined returns, and enhanced visibility within the box. Consider opting for a solar-powered option to maximize sustainability. Prioritize the security of your summer purchases and embrace worry-free shopping with a lockable parcel box.