The Rise of the Outdoor Delivery Box: A Contactless Solution for Modern Times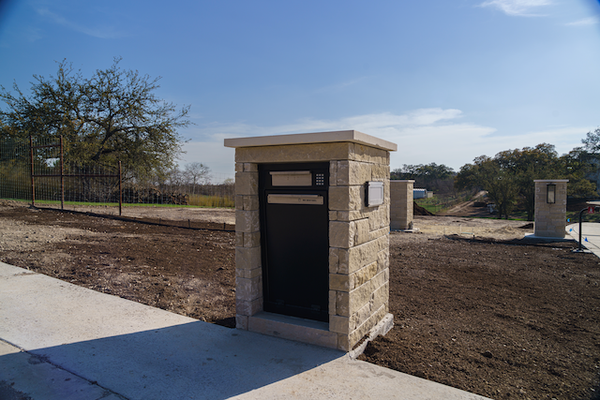 In the ever-evolving landscape of the modern world, the fusion of convenience and safety has taken on an increasingly paramount role in our daily lives. In the wake of the COVID-19 pandemic, which has spurred an unprecedented transformation in consumer behavior, the demand for contactless delivery options has surged to unparalleled heights. The quest for a safer, more efficient way to receive packages has ushered in the era of the outdoor delivery box, and their ascent to prominence is a fascinating reflection of our changing times. In this blog, we will embark on an exploratory journey, delving deep into how these outdoor delivery boxes have not only risen to prominence but have also become indispensable in the realm of secure and convenient package reception. We will unravel the story behind their meteoric rise and unveil the innovative features that have propelled them into the spotlight. From large package accommodation to hassle-free returns, these delivery boxes have transformed the way we interact with the delivery ecosystem. So, let's delve into this intriguing narrative and uncover the nuances of outdoor delivery boxes, a contemporary solution that seamlessly bridges the gap between security and convenience.
A Contactless Revolution
The COVID-19 pandemic brought about a significant shift in consumer behavior. As people sought to minimize physical contact, contactless delivery options became essential. Outdoor delivery boxes, often placed near the front porch or entrance of homes, have emerged as a perfect solution to address this need.
These boxes provide a secure and weather-resistant space for packages, protecting them from pets, passersby, and the elements. With their lockable design, they offer peace of mind, ensuring that your valuable deliveries remain safe until you retrieve them. The contactless aspect comes into play when delivery personnel can deposit your packages into the box without any face-to-face interaction. This level of security and convenience has made outdoor delivery boxes a game-changer in the world of home deliveries.
The Key Features
One standout feature of our outdoor delivery boxes is their patented finger-bottom design. This innovative mechanism lifts parcels up and out of the box when either door is opened, making it easy to access your deliveries without rummaging through the box or straining to retrieve heavy items.
The keypad controller further enhances security, allowing homeowners to secure the front door of the box. It's also ideal for multiple deliveries, as the delivery person can input the code, leave a package, and securely close the box.
For added convenience, our outdoor delivery box features a rear door that makes accessing parcels simple and secure. This dual-door design ensures that you can easily retrieve your packages, no matter how they are placed inside the box.
Additionally, these boxes often come equipped with interior cabinet lighting. The light automatically comes on when either door is opened, ensuring you can see your packages even in low-light conditions. This feature is particularly useful during those late-night package pickups.
Eco-Friendly and Solar-Powered Options
In an age where sustainability is paramount, many outdoor delivery boxes are designed with eco-friendliness in mind. Some models offer solar-powered options, harnessing the power of the sun to keep the box's interior lit and secure. This not only reduces electricity consumption but also aligns with the growing trend of eco-conscious living.
Conclusion
As we bring this journey through the evolution and significance of outdoor delivery boxes to a close, it's clear that these remarkable innovations have not only risen to meet the challenges of our ever-changing world but have also reshaped the very landscape of package deliveries. In the wake of the COVID-19 pandemic, the outdoor delivery box emerged as a symbol of adaptability and resilience, answering the call for contactless, secure, and convenient delivery solutions.
Their journey from niche products to household staples is a testament to their practicality and effectiveness. What began as a response to immediate safety concerns has evolved into a transformative force in how we receive and manage deliveries.
Looking ahead, the future of the outdoor delivery box appears promising. With ongoing advancements in technology, we can anticipate even more innovative features and eco-friendly options, further enhancing their utility. The integration of smart technologies, such as AI-assisted security systems and efficient parcel organization, is on the horizon, promising to streamline the delivery process for both homeowners and delivery personnel.
Moreover, the environmental benefits of the outdoor delivery box, especially those with solar-powered options, align perfectly with the increasing global focus on sustainability. By reducing electricity consumption and minimizing the carbon footprint of delivery attempts, these boxes are poised to play a pivotal role in environmentally conscious living.
In conclusion, outdoor delivery boxes have transcended their initial purpose, becoming symbols of convenience, security, and adaptability in our modern lives. Their story is a testament to human ingenuity, responding to adversity with practical solutions that enhance our daily routines. As we navigate the ever-changing landscape of the 21st century, the
outdoor delivery box
remains a steadfast companion, ensuring that our packages arrive safely, securely, and in step with the times.